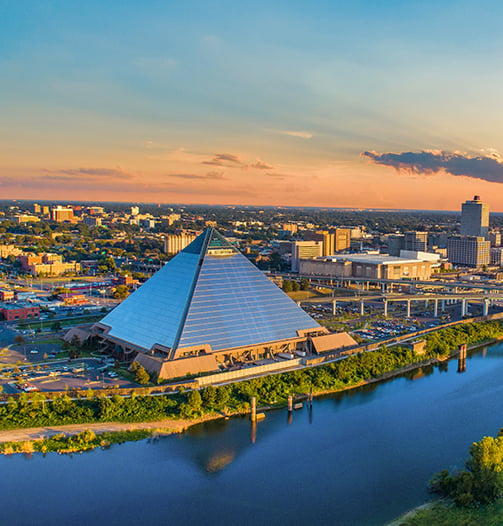 Memphis Hub Accelerator
Join Alchemist's first US Hub outside of Silicon Valley!




The Memphis Hub Accelerator Program streamlines access to the Alchemist Accelerator for firms that are either located in Memphis or that are interested in relocating and/or opening a new office in the region because of potential customers or industries located there.

The Memphis Hub reserves space for and recruits nine startups per year (three per class) into Alchemist Accelerator's global program. Applications are accepted on a rolling basis.
In partnership with Epicenter, Memphis
Epicenter assists Alchemist in recruiting companies for the Memphis Hub, hosting the participants at its downtown incubation space, and providing access to the Memphis community for local resources, potential customers, and networking.
Participants:
Engage in a program delivered using a hybrid approach, combining access to a global virtual program and in-person cohort-based experience.
Regularly convene in Memphis and have the opportunity to work at Epicenter's downtown office.
Receive specialized programming focused on industry verticals relevant to the Memphis region.
Have the opportunity to engage with the local ecosystem, including Memphis-based investors such as Ridgeline.
Receive 1:1 mentoring from sales and CEO coaches.
Attend monthly board meetings with Alchemist partners.
Take part in customer and investor feedback summits, and receive introductions to customer and investor prospects.


Demo Day
The program culminates with a Demo Day as an opportunity for cohort members to pitch their companies to 500+ investor attendees and potential corporate partners. Graduating companies receive lifetime access to the Alchemist network through The Vault, Alchemist's proprietary software connecting enterprise founders, VCs, corporations, and mentors.
Managing Director
Connect with Ido to learn more about the Memphis Hub.
About Epicenter
As the Memphis, Tennessee region's nonprofit entrepreneurship hub, Epicenter is committed to building a vibrant, inclusive economy by supporting startup founders and small business owners. Epicenter and its partners provide equitable connections to transformative resources that drive success for the business, individual and family wealth for the entrepreneur, and regional economic growth by scaling and investing in the Memphis entrepreneurial ecosystem. Learn more.