An Interview with Nikolaus Volk, Co-Founder, KYTE
Published on
February 20, 2020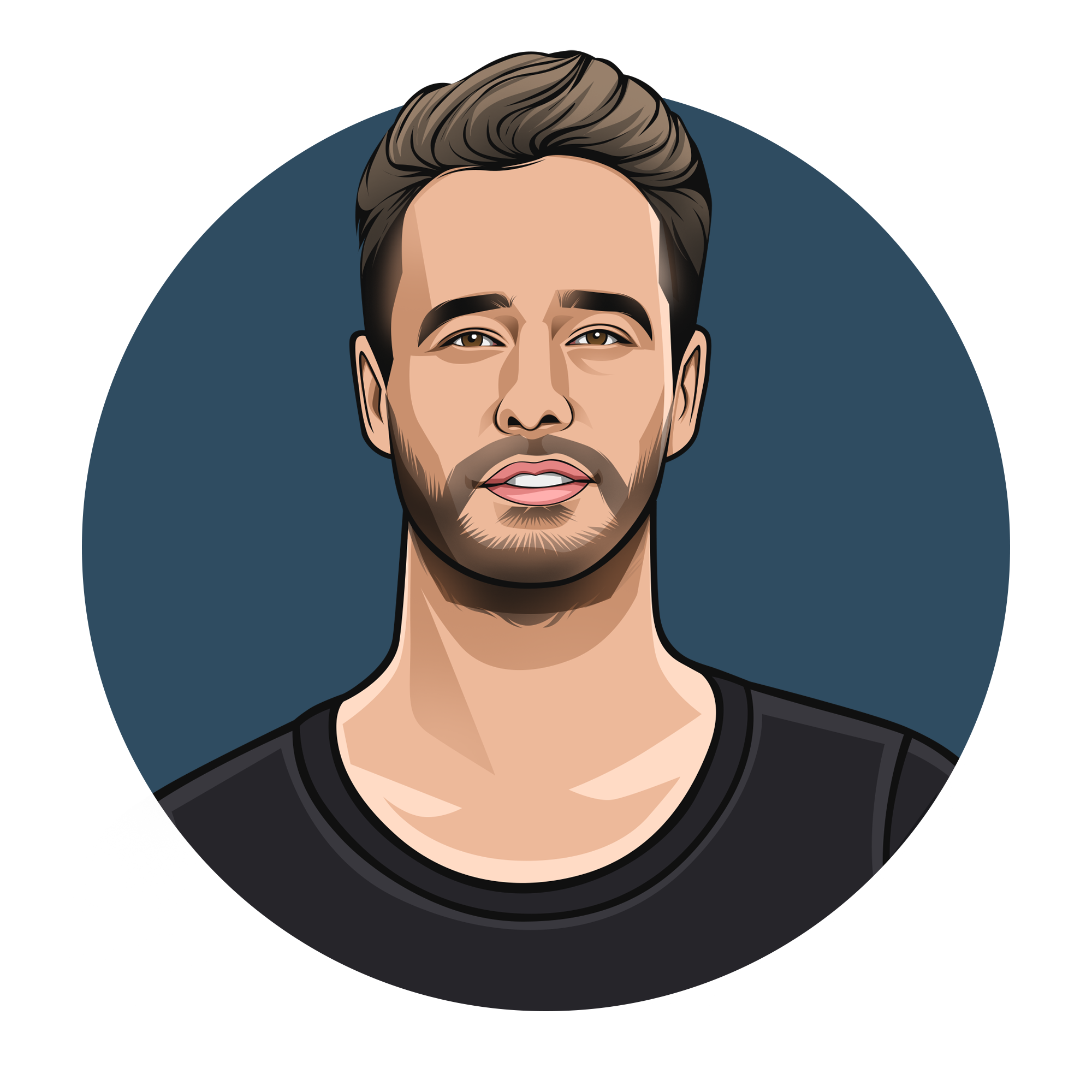 Nikolaus graduated from Technische Universität München with a BSc. in Engineering Science. He then went on to pursue a MSc. in Engineering at Stanford University. He worked at Uber as a machine learning engineer, where he built large scale (ML) systems and infrastructure on top of sensor and location data. In 2019, he co-founded KYTE with Francesco Wiedemann and Ludwig Schoenack, where he serves as the Technical Leader.
What does KYTE bring to the marketplace that wasn't already prevalent?
We allow customers to rent a car for a day, a couple of days or weeks. We're completely redefining the experience of how people rent vehicles. For our customers, we make renting a car as easy as ordering an Uber just with the press of a button because the car comes straight to your door.
KYTE doesn't really define itself as a car-sharing or car-rental company, since you don't own the cars. How does your model work?
Yes, that's correct. We are a technology and logistics platform. We virtualize the supply from car-rental companies, dealerships or directly from auto manufacturers. We work with these fleet professionals because they are really good in what they are doing with respect to buying and selling vehicles. And we are building what we are good at: customer experience, distribution, technology, product etc. For our suppliers we are building what we call cloud-fleet infrastructure to make these vehicles then easily deployable to any demand.
Can you tell us about your journey before starting KYTE? What was your motivation for building up KYTE?
We have been observing a lot of what's going on in this space. The three of us realized that ride-hailing has developed over the last couple of years, scooters have transformed micro-mobility, and the car-rental space, in our opinion, was the last missing piece of the entire mobility landscape, where we identified a large gap in terms of a) user and product experience and b) supplier needs.
Personally, I used to work for Uber as a machine learning engineer for a couple of years. I was always really fascinated in dealing with the physical and the digital world, how to basically make the physical world smarter, more intelligent and more efficient. At Uber we called that working with "Bits and Atoms". And my two co-founders were also in the transportation space: Francesco on the product side for BMW, he was developing mobility experiences for the end consumer. And Ludwig developed large automotive strategies as a consultant for McKinsey.
How did you meet your other co-founders?
Francesco and I met during undergrad study together. We have known each other for more than 10 years now. Ludwig and I met through his (now) wife a couple of years ago in San Francisco and pretty quickly concluded we can (and should) build a company in this space together. The three of us are all German, so that's another common factor I guess.
How did you assign roles to each co-founder? How did you distribute the work amongst yourselves?
We are very lucky that we all have very different and complementing skill sets while shill sharing the same traits and principles for running and building a company — I think this is very rare. In general, when building a team and assigning roles, it always comes down to maximizing value for the company and ensuring that everyone can bring in their best side to the table. It is important to have very clear functional titles, not in terms of C-level or hierarchy, but more in terms of ownership or responsibilities. All three of us have very different skills and backgrounds. Francesco has great product intuition and understands the user's perspective. He is the natural product lead. I am much more a tech person with a focus on software, backend, optimization and analytics. I love running highly efficient technology teams. Ludwig, given his consulting background, his MBA, his ability to understand people and find best possible business outcomes is the perfect fit to run both the operational side of the business and to deal with all of our suppliers, which are essentially the engine of our business.
What do you think, out of all your experiences, has prepared you the best for your current role in the company?
The high speed at Uber is definitely one of the biggest influencers for me, and also for us. What I mean by that is the capability or drive and push the needle and move incredibly fast and aggressive. Just by having this mindset in terms of how to build things and how to scale, we think we can actually capture market share very quickly. But for obvious reasons we all bring very unique and valuable skill sets and experiences to the table that in sum define how we run the company.
What is the most challenging thing you've faced at KYTE so far?
I think it's keeping the focus on a few things to work on. It's so easy to get distracted because there are always 500,000 things that we could work on all the time. We have tons of ideas, and there are all these different directions that we could explore, and that could all make sense, but given limited resources and limited capital, we really need to keep the focus. It's by far the most challenging thing, but I think in probably any startup and this is not particular to us.
What do you think is going to be the biggest challenge for you at KYTE? What is the one bottleneck that you're trying to fix right now to get to your maximum potential?
At scale, in order to ensure scalable and massive vehicle supply will require hard work, really hard Business Development and superior technology and excellent performance. On the other side, for right now, we're a consumer facing company, which means there's an entire consumer marketing side to it. Really nailing the product-channel-market fit, i.e. which customers we acquire via which channels with what specific messages and value propositions, and the specific channel mix that is scalable is hard, but probably for any consumer startup.
What made you transition from an engineering role or from other roles that you could have gotten straight out of academia to build a startup?
I was always somebody who wanted to build and ship things very quickly. Kyte gives me the chance to actually have real impact, ship tangible products and go with a pace which is impossible in a bigger organization.
What would be the most valuable thing you learned at Alchemist? How was your experience there generally?
The most fruitful experiences always had to do with the people at Alchemist. Looking back, the level of how Ravi, Ash, Danielle and the rest of the crew helped us push through the tough times. They also had a lot of patience with us. We essentially created the company within Alchemist. They were amongst the first believers and amongst the people who motivated us, gave us energy and spread the love for Kyte. Another thing to highlight is the advisors there. I am sure they did a great job with all the companies, but I feel like particularly for us, a bunch of the Alchemist advisors had a very significant impact on the company. We are very grateful for them.
For future Alchemist accelerator batches, what would you have done differently in order to maximize what you've gained out of Alchemist?
We definitely gained a lot. However, if we could do something differently we'd probably be even more thoughtful about how we choose advisors and how we worked with them. We could have tried to better understand how they could have an impact, and then how to best utilize them to get the most value from our time with them.
What entrepreneurial lesson took you the longest to learn or you're still learning? What would you say is the best advice you've gotten regarding entrepreneurship that you've taken and implemented?
It goes back to what I said before, you always have to force yourself to keep the focus and not get distracted. This is across the board. I would say this is something which I still need to remind myself of every day.
Another thing that is important is to learn to communicate the confidence in yourself, the team, your company, and your product when you go out there and pitch advisors, investors or candidates. It takes some time to be good in switching quickly from "problem solving" mode (when you need to be critical, challenge your assumptions and reflect) to "selling mode" as we always call it, but it's very necessary.
One more thing to add is the power of story. That probably gets underrated or undervalued a lot. The story is such a powerful thing in general. The story needs to be something that you really believe in and then you need to go out and convince others that you can make this story happen. The best stories are the ones where people first don't believe it's possible but then you convince them that you are the one that is gonna make it actually happen.
What constitutes success for you in the center of the startup? What would you consider to be a successful outcome and how would you determine that?
First of all, the center of the startup are obviously the people, the entire team. I strongly believe in the people first, then products, then profits hierarchy. And for us as a team, success means creating value in some way. A successful outcome is building a massive company (or at least having the continuous ambition to do so and building something that has the potential to be massive).
Do you have any insights that you want to share to the next generation of founders?
First, focus on the problem and then build a business out of that. Do not put too much focus on fundraising early on. That will come naturally if you put the right attention on the problem, the product and team at the beginning. If you do join Alchemist, make sure to involve the Alchemist crew to a fair degree early on as that definitely helped us tremendously. Also mingle and spend time with the broader Alchemist community, your current batch and other batches. It's quite a powerful family and network when you know you are going through this together and help each other out.
Do you have any insights regarding the mobility landscape?
It's an all-or-nothing kind of market. It's highly competitive, and has gotten very hyped over the last couple of years. However, the beautiful thing about that market, about transportation in general, is still: if you get it right, it can be really massive.
About the Alchemist Accelerator
Alchemist is a venture-backed initiative focused on accelerating the development of seed-stage ventures that monetize from enterprises (not consumers). The accelerator's primary screening criteria is on teams, with primacy placed on having distinctive technical co-founders. We give companies around $36K, and run them through a structured 6-month program heavily focused on sales, customer development, and fundraising. Our backers include many of the top corporate and VC funds in the Valley — including Khosla Ventures, DFJ, Cisco, and Salesforce, among others. CB Insights has rated Alchemist the top program based on median funding rates of its grads (YC was #2), and Alchemist is perennially in the top of various Accelerator rankings. The accelerator seeds around 75 enterprise-monetizing ventures / year. Learn more about applying today.